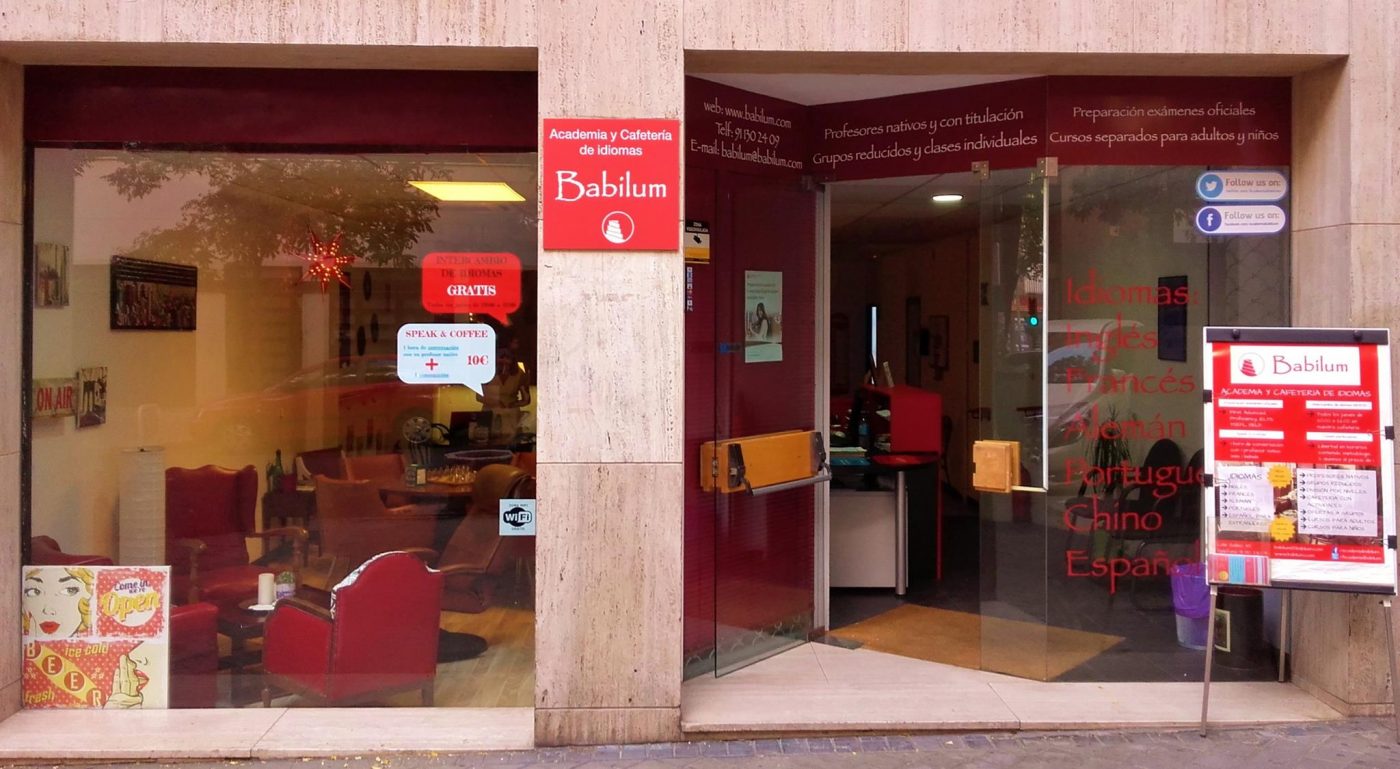 LANGUAGE ACADEMY IN Madrid
We have numerous classrooms available which allows us to provide a range of lesson timetables tailored to accommodate your lifestyle. The rooms are air-conditioned so that you can keep cool and maximise your learning potential all year round!
After classes why not come and have a drink in our café and snack bar, socialise with other students and take advantage of our library and DVD collection!
See more about Babilum
The best teachers
Babilum Language Academy is committed to providing fun and enjoyable language teaching which does not compromise on quality. That is why we are proud to have an enthusiastic group of highly qualified and experienced native teachers who are motivated to teach you their language and culture.
See more